Math games are the best braintrainers for little children. These math games for kids are very funny to play and it's absolutely very nice for kids to start counting and calculating with these math games. These games look easy, but are good enough for little kids as it will help them to learn counting and calculating. And of course, a little brain training won't do no damage trying these math games 🙂
In the future they'll probably use a calculator, but it's very important you can calculate by yourself. Even though everyone nowadays has a smartphone with a calculator on it. Just remember this advise, it's always handy you can calculate without a calculator or smartphone. And it al starts with practice.
Math games to download and print for free
Click on the images below to get a larger version of these games you can download and print. Have lot's of fun with these free printable math games.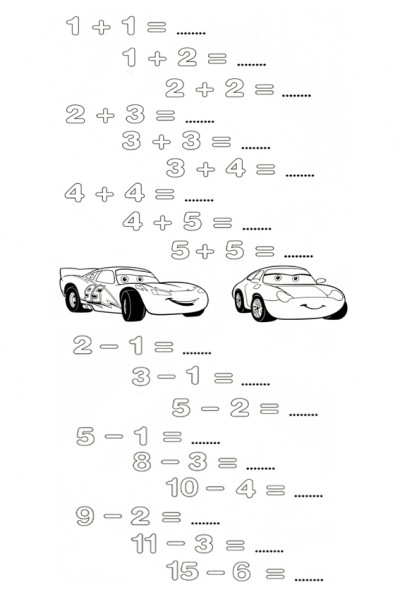 Start learning some simple sums with addition and subtraction, this is where calculating begins for little kids. Start with the basics of maths and become a math genious. And this all thanks to onlykidsonly :).
---
To cross over the bridge, Dora and Boots need to tell the grumpy old troll how many apples there are. Can you help them out and help with counting the apples? When you know the answer you can start coloring the coloring page nicely.
---
Dora and Boots need 3 turtles to cross the river. Take a good look at the picture and do some counting, then color in the correct turtles with the color green.
---
Dora and Boots need exactly 5 apples to put in their basket. In the picture you see three piles of apples, but which pile has 5 apples? Color in these apples with the colors red and green.